Goal: Increasing the number of health providers willing and able to routinely deliver postpartum family planning and comprehensive postabortion care services

Duration: 3 years (1 year extension)

Partner: Management and Development for Health, Ministry of Health Community Development Gender Elderly and Children of Tanzania

Funder: Large Anonymous Donor

Download our impact statement of the Leading Safe Choices programme in Tanzania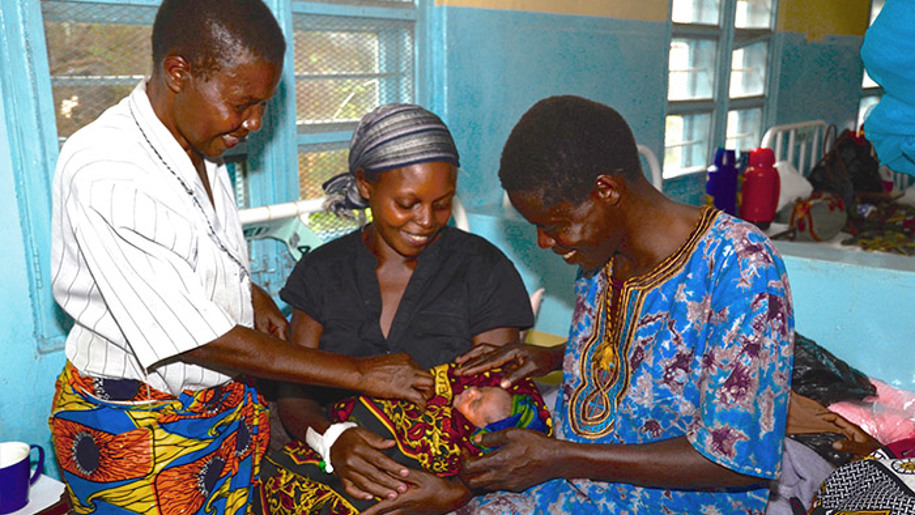 Our impact
Intervention in 10 healthcare facilities in Dar es Salaam and Kilimanjaro region

266 healthcare providers trained in post partum family planning.

148 healthcare providers trained in family planning counselling.

52 healthcare providers trained in postabortion care
30% of women who received postabortion family planning received family planning for the first time
841

women received postabortion care and postabortion family planning

Uptake of postpartum family planning rose from 1% of all deliveries to 57%
57%

of women who received postpartum family planning received family planning for the first time

10,776

 women received postpartum family planning
Programme
The RCOG partnered with Management and Development for Health to improve postpartum family planning and comprehensive postabortion care services in Tanzania. The Leading Safe Choices programme adopted a systems approach, working through existing Ministry of Health structures in country and with local programme and clinical teams, to better ensure sustainability of impact.
The programme was implemented in Dar es Salaam and Kilimanjaro across ten selected health facilities in three districts: Moshi, Ubongo and Kinondoni. The facilities included four referral hospitals Sinza, Mwanayamala, Kilimanjaro Christian Medical Centre and Mawenzi, and six lower level facilities: Makurumla, Mbezi, Kimara health centres and Goba dispensary in Dar es Salaam and Pasua and Majengo in Moshi.
The programme comprised of interactive training courses addressing the knowledge, skills and attitudes essential for the provision of high quality postpartum family planning and comprehensive postabortion care. Training was followed by a mentorship model to provide on-the-job support, and strategies to tackle systems barriers, such as close liaison with facility and district management.
"In Tanzania we were not used to training a person and then to straight away take that person to the health facility to start providing services with him or her assisting, to make them gain confidence. We were used to training service providers and then leaving them for at least 2 to 3 months before follow up. When following up after this time, you can find that some have lost some of their skills. What I like about Leading Safe Choices is that after training you start guiding and mentoring a person instantly, it's fantastic."

Hadija Mwanaupanga, LSC Mentor in postpartum family planning in Tanzania