We want to encourage enthusiastic, talented individuals into research in obstetrics and gynaecology no matter their stage in training.
To help you understand how you could get involved in research, we compiled this summary of academic training opportunities across the UK. The training pathways differ between the countries of the UK (see image below).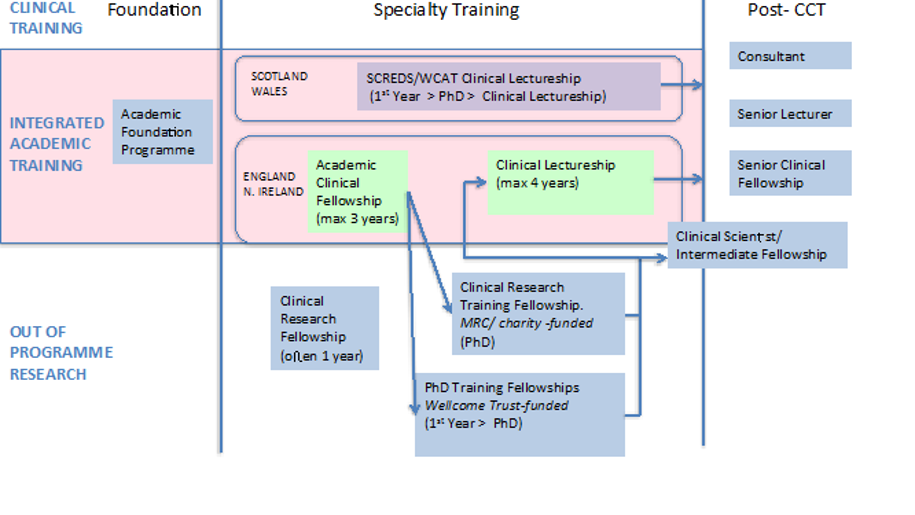 Medical Education
All of the clinical academic posts detailed above are also available for aspiring medical educators. Several universities offer distance-learning for certificates, diplomas and masters in medical education that can be completed alongside clinical work.